Recorded at Asia's World-class Conservatory, Singapore's Own Yong Siew Toh Conservatory
Award-winning singer-songwriter and producer Charlie Lim will be premiering a live performance music video at 9 pm on his YouTube channel. The audio will be available as an EP for streaming or purchase on all digital platforms on the 15 of April, 2022.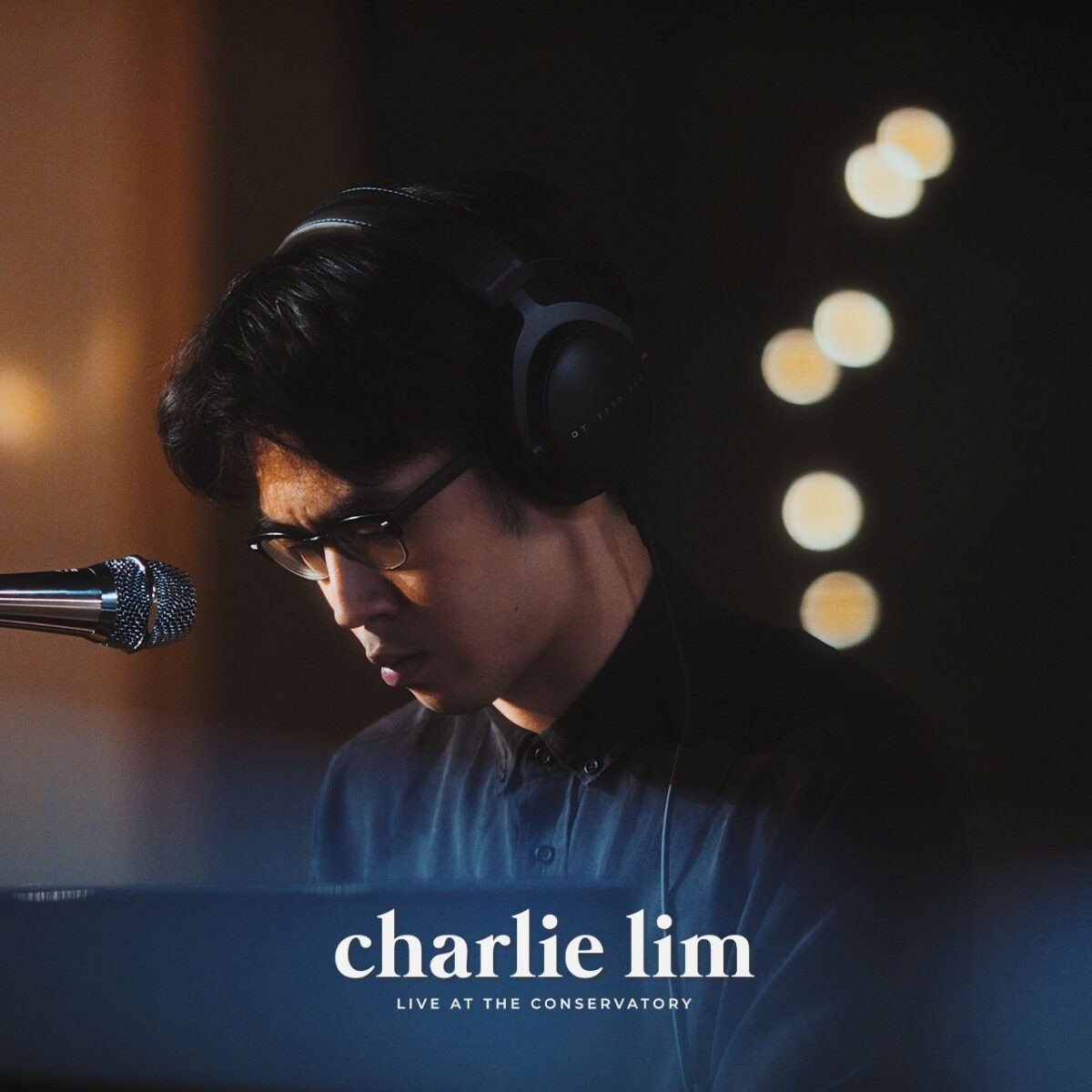 Pre-save Charlie Lim's 'Live At the Conservatory'
Filmed and recorded live at the Yong Siew Toh Conservatory of Music, the performance features musical heavyweights and Lim's frequent collaborators Chok Kerong on organ and keys, Soh Wen Ming on drums and Euntaek Kim on guitar and bass – a pared quartet setup that allows Charlie's songs to breathe with fresh dynamism.
The focus single 'Least of You', a fan favourite from his last album, 'CHECK-HOOK', is now stripped of electronic production to make way for a mellow pop-rock ballad that blooms and crescendos into a soaring outro, complete with fuzz guitar solo. The closing song, a rendition of 'Zero-Sum', has also been rearranged into a brooding piano number, before transitioning into a dark shuffle groove that gets the listener feeling like they're walking on a tightrope.
This playful reimagination and execution of intricate material is one of several reasons why Charlie's live shows are often lauded by fans and critics alike. While he has released a number of his performances and concerts online, this particular session captures a more intimate production in a very different world since the pandemic struck. "The last time we played in this configuration also happened to be our last tour in Japan before lockdowns started," says Charlie. "Playing these arrangements and mixing the EP during post-production was incredibly nostalgic and bittersweet."

"I hope that our audiences still remember us for what we do best," Charlie laughs. "It's been way too long since we could do a proper live show, so hopefully this will be a nice stopgap for everyone before we can start playing and touring again."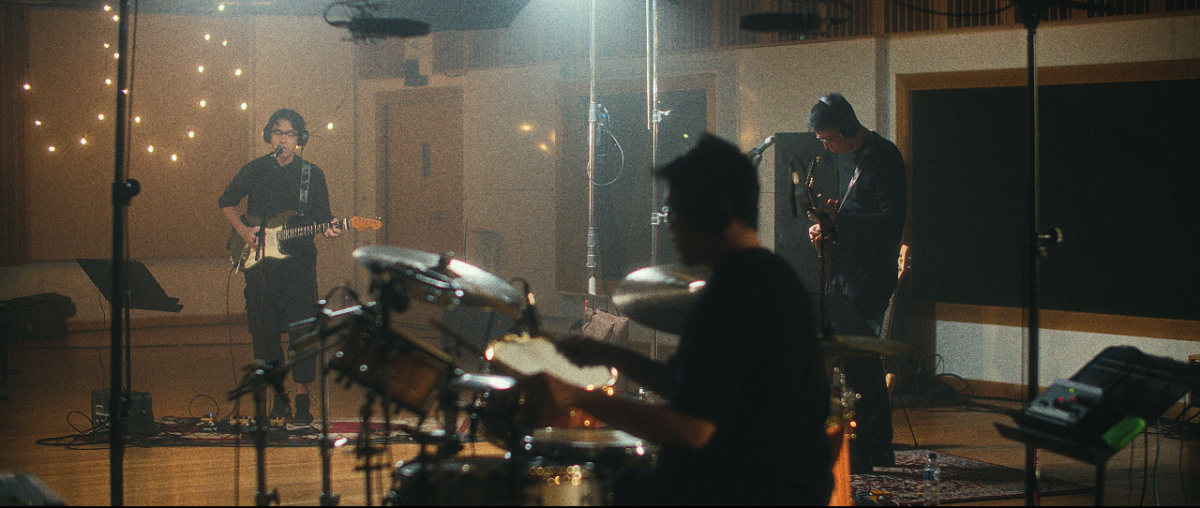 Details
'Least of You' Single Release: 8th April 2022 on major digital platforms
Live Video Premiere: 14 April 2022 at 9 pm on Charlie's YouTube channel
EP Release date and time: 15 April 2022 on major digital platforms
Directed by Bong
Mixed by Utha Kumanan
Produced by Charlie Lim & Chok Kerong
Download a full range of media assets here.
For media enquiries, please contact: Natasha Loh at [email protected]
About Charlie Lim
Charlie Lim is a singer-songwriter and producer from Singapore, who has grown into one of the region's most recognised voices in contemporary pop music in the past 10 years. His work has been lauded by both critics and the public alike, and he has become a key figure in Singapore's music scene.
No stranger to experimentation when pushing the boundaries of pop music, traversing genres has become part of Charlie's meticulous approach to songwriting, production and performance –where the sonic palette shifts and expands only to serve the musical narrative, never pressured by industry trends to shape the kind of artist he should be. Both his albums TIME/SPACE (2015) and CHECK-HOOK (2018) clinched #1 spots on the iTunes Singapore charts, and was awarded Album of the Year by The Straits Times and Best Song of the Year by Apple Music.
As a performer, Charlie has set the benchmark for live performances in Singapore. Following two landmark, sold-out shows at the Mosaic Music Festival in 2014 – an achievement never claimed by a Singaporean artist – Charlie premiered TIME/SPACE at the 1600-seater Esplanade Concert Hall; yet another first. His music has spread across the region's most prominent stages –he's played at Summer Sonic (Tokyo), Clockenflap (Hong Kong), Java Jazz Festival (Indonesia), Singapore International Jazz Festival, Urbanscapes (Kuala Lumpur), Brisbane Festival, Jarasum Jazz Festival (Seoul), Bigsound (Brisbane), and has collaborated with acclaimed international artists such as Kimbra, Khalil Fong, Kan Sano, and Clara Benin.
The COMPASS Young Songwriter of the Year has played a central role in writing, producing and performing for several initiatives on a national level –he is perhaps best known for his updated version of 1987's We Are Singapore, in which he was commissioned to write and co-produce for 2018's National Day. The prelude was then turned into a full song, Room at the Table –which was the opening song for 2020's National Day Parade, with proceeds from the song donated to charities supporting migrant workers during the pandemic.
Charlie has helped shape Singapore's burgeoning music scene not only by raising the bar through his own work, but by also being a mentor and an advocate for local music. He has participated in several programs (SHINE Youth Festival, The Great Singapore Replay, SCAPE Invasion) as well as a guest speaker at schools and universities (NUS, SIM, Lasalle College of the Arts), and continues to guide and support younger artists in their careers.

Charlie recently won The Young Artist Award in 2021 conferred by the National Arts Council, the highest award in Singapore for young arts practitioners aged 35 and below.
https://www.youtube.com/wherewascharlie